---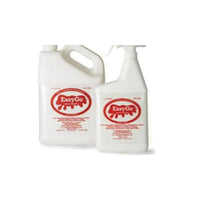 EasyGo
DRYCLEANING SPRAY SPOTTER, STAIN REMOVER & LEVELING AGENT

Spray Improved EasyGo onto soiled areas before drycleaning. Stains and soil disappear right in the wheel. For more difficult stains, use on the spotting board before or after cleaning. EasyGo is also an excellent leveling agent. 

And it's still eco-friendly...California compliant, chlorinated-solvent and NPE free, biodegradable and non-combustible. Drycleaning stain removal has never been so EASY! 
For More Product Information: Click Here